Chinese Thai Translation in Bangkok Thailand
Thai to Chinese translation services have assumed significant business potential with the flourishing economy of China. In the recent few years, the number of foreign companies setting up businesses in China has kept increasing steadily. A significant number of these companies require English to Chinese translation services. This article will try to provide insight into the process of Chinese language translation which would be beneficial to language translators, as well as translation buyers.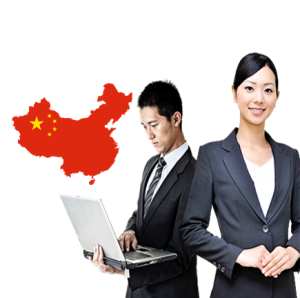 THAILAND TRANSLATION Translation is a professional translation company based in Bangkok, Thailand. We offer high quality Chinese Thai translation services for corporate clients and individuals worldwide at the most competitive rates. Do you need a high quality Chinese to Thai or Thai to Chinese translation service at affordable prices? You are from a translation company looking for a reliable Chinese – Thai translation vendor from Thailand? We are the one you can trust for:
♦ Thai qualified translators Our translators are Thai native speakers with at least 5 years experience as a professional translator. Each has been selected for their experience and specialization. They will translate only materials that they have experience or industry specialization with. By doing so, we provide our clients with accurate and fast Thai translations.
♦ Quality management process We utlilize a translation management process from pre-checking the document to be translated, choosing most appropriate translator and editor, translating, proofreading, quality checking to ensuring the top quality possible and the deadline is met. Please see our Quality Control for more information.
♦ The most competitive rates We can assure you that our rate is always competitive to be found on the market for Chinese Thai translation services. We can translate many types of document such as letter, books, presentations, contracts, manuals, websites, software and much more. In terms of subject matter, we deal with financial, economics, technical, scientific, legal, medical, pharmaceutical, environmental or other subject. Whether you need to translate a short letter or a large IT project, you'll receive the same high quality Chinese Thai translation services from our experienced team. Please request a free quote or contact us right now for prompt response and consultation from our customer representative.
Thai to Chinese Document Translation
Thai to Chinese Simultaneous Interpretation
Thai to Chinese Linguistic Validation
Thai to Chinese Consecutive Interpretation
Thai to Chinese Transcription
Thai to Chinese Typesetting and Graphics
Thai to Chinese Voiceovers and Subtitling
Thai to Chinese Staffing Solutions
Thai to Chinese Multicultural Marketing
Thai to Chinese Document Management
Thai to Chinese Deposition Services
Thai to Chinese Virtual Data Room Services
Thai to Chinese E-Learning Support
As one of the largest Thai to Chinese translation companies worldwide, Thailand Translations offers specialized Thai to Chinese translation solutions and related business services to a number of industries.