ENGLISH TO INDONESIAN BAHASA TRANSLATION – INTERPRETATION
Bahasa is the national and official language of Indonesia. It is also known as Bahasa Indonesia (meaning Language of Indonesia) or Indonesian. The term 'Bahasa' used by English speakers only means language and is not actually the official term for the Indonesian language.
Bahasa Indonesia is spoken by almost the whole population of Indonesia and that amounts to a huge figure of 240 million people. This obviously leads to considerable translation requirements and at Thailand Translation and Interpretation Services we keep getting Bahasa translation projects on a regular basis. We've carried out translations between many language pairs including Bahasa to English and English to Bahasa translation.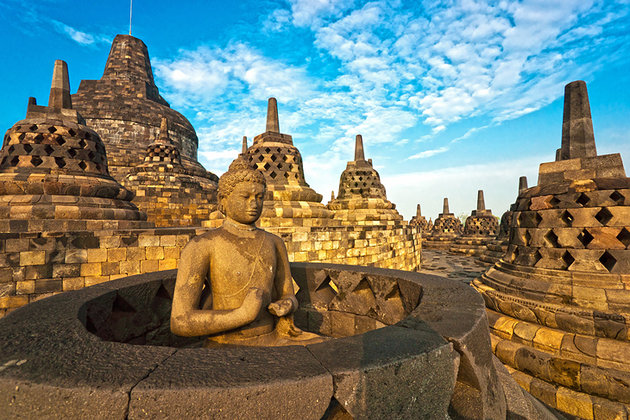 Bahasa has been derived from the Classical Malay language that was spoken in the Riau-Johor Sultanate. It belongs to the Western Malayo-Polynesian subgroup under Malayo-Polynesian branch of the Austronesian language family.
In Indonesia, most residents speak a regional language or local dialect along with Bahasa. The local dialects include Balinese, Javanese, Sundanese, Chinese and Minangkabau.
Since Indonesian is a standard form of Malay, both languages are mutually intelligible. However some differences do exist in accent, pronunciation, vocabulary, spelling and diction. These differences have come around primarily from Javanese and Dutch influences on Indonesian on one hand and English influence on Malay on the other.
The standard form of Bahasa Indonesia is not used frequently in daily communication. One can find it used on television/radio news broadcasts or in newspapers and books but rarely in daily conversations. Though most languages around the world share this characteristic that is they are rarely spoken following the correct rules on a day to day basis, in the case of Indonesian the difference between the correct standard form of the language and what is spoken commonly is quite high. This happens because the country is home to a large number of regional languages which influence the spoken form of Indonesian.
Bahasa Indonesian is agglutinative and new words are usually created through formation of compound words, affixation or reduplication.
In contrast to English the adjectives used in Bahasa language follow the nouns described by them.
Indonesian has been heavily influenced by a number of languages including Sanskrit, Chinese Portuguese, Dutch, Arabic, Persian, and several others, including a few Austronesian languages.
Bahasa Indonesia is written with the Latin alphabet, and is usually phonetically consistent.
Thailand Translation and Interpretation Services offers high quality and professional Bahasa translation services through professional translators who are specialized in a variety of domains. At Thailand Translation and Interpretation Services you can get Bahasa document translation to and from almost any other language and in many fields like legal translation, business translation, web site translation and medical translation among others.
We work with professional translation experts from all over the world and guarantee the best translation rate in the market. To know the cost of your translation job please use the top menu and get a free instant translation quote. We are always available to resolve any queries and also appreciate your feedback, you can contact us .
See following information for our supported Indonesian language services:
English to Indonesian Document Translation
Indonesian Legal Translation
Indonesian Book Translation
Indonesian Website/Software Translation
Indonesian Consecutive Interpretation
Indonesian Simultaneous Interpretation
Indonesian Remote – Telephone Interpretation 
Indonesian Translation Services
Indonesian Interpretation Services
Indonesian Voice-overs Services
Indonesian Subtitling, Captioning
Indonesian Dubbing Services
Indonesian Transcription Services
Indonesian Staffing Solutions
Indonesian Language Facts:
Indonesian is the official language of Indonesia and a remarkable language in several ways. To begin with, only a tiny fraction of the inhabitants of Indonesia speak it as a mother tongue; for most people it is a second language. In a certain sense it is very modern: officially it came into being in 1945, and it is a dynamic language that is constantly absorbing new loanwords. Learning Indonesian can be a rewarding experience for a foreigner, as phonology and grammar are relatively simple. The rudiments that are necessary for basic everyday communication can be picked up in a few weeks. The Indonesian name for the language is Bahasa Indonesia (= literally language of Indonesia), and this name is also sometimes used in English.
English To Indonesian Legal Translation
English To Indonesian Legal Translation
English To Bahasa Medical Translation
English To Bahasa Medical Translation
English To Indonesian Youtube Translation