Thai Translation specializes in providing premier translation and interpreting services to various governmental agencies over the world, and across the nation. By delivering an unsurpassed level of linguistic quality in more than 100 language offerings, Thai Translation has ability to meet multitude of governmental agencies' requirements.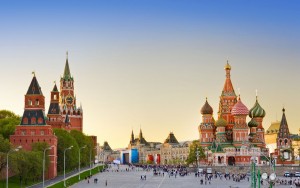 With subject-specific preparation, and extensive experience in the governmental field, our network of Independently Contracted Linguists is able to ensure that all foreign language communication is conveyed clearly and accurately in term of culture. Furthermore, the capacity to respond quickly to ever-changing requirements, as well as an innovative real-time reporting system, helps Thai Translation to dramatically increase your agency's level of goodwill and overall operational efficiency.
Other Industries:
How to work with us:
1. Click to get a Free Instant Quote for your translation request or send any enquiries to our email at
2. Our customer representative will contact you shortly within 12 hours and advise you the quotation and estimated timeline for your project.
3. One of our dedicated project managers starts your translation project after receiving your purchase order/contract confirmation or advance payment when necessary.
4. We will deliver the final translation to you by the promised deadline and make any revisions upon your requirements after the delivery.
5. You make the payment to us via PayPal, MoneyBookers or Bank Transfer within the agreed timeframe.